Blogging Criminally For Over Ten Years
---
5/06/2006
Barbaro!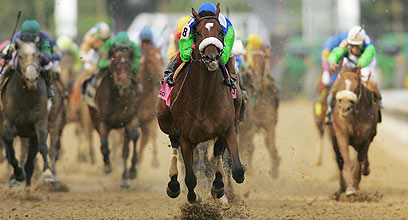 Barbaro remains undefeated, running away from the best horses in the world to win the Derby. Bluegrass Cat placed and Steppenwolfer showed.
Ken Lammers . . .
Permalink
. . .
1 comments
1 Comments:

Mitch Mobley said on May 07, 2006
Dang, I just missed. I had Barbaro and Steppenwolfer in my exacta.
---
Post a Comment